October
Candy Corn
A confectioners masterpiece and a childhood memory.
Sweet, creamy candy corns on a fall evening.
All Candy Corn
Jars, Tins, Wax Melts, and Votives are 25% off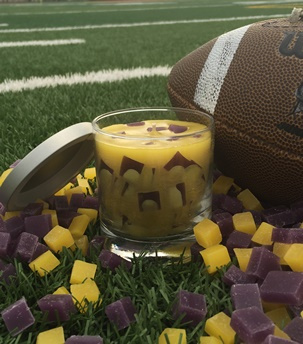 Belle Cire Candle Company has been hand-pouring candles since 1999. Belle Cire Candles are specifically formulated to provide a rich aromatic fragrance with extended burn times. Each Belle Cire candle is hand-poured from refined paraffin wax and scented with the finest fragrance oils available. All Belle Cire Candles are wicked with lead-free wicks.